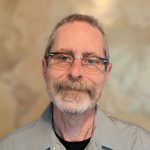 T.C. Johnston, LL.M.
T.C. Johnston earned his Juris Doctor degree at Thomas Jefferson School of Law in San Diego, California. He graduated Magna Cum Laude in 1996 and was admitted to the California Bar in June, 1997. Johnston earned a Master of Laws (LL.M.) with concentrations in business and corporate law from University of San Diego in 1999.
He clerked at a small firm from 1994 until passing the bar, then stayed on as attorney. He rapidly expanded the practice to include cases involving newly emerging technologies and intellectual property.
Johnston went solo in 2005 and founded this firm, focusing on what's new. He has spearheaded cases against major corporations involving unfair business, advertising and collection practices; he has gone toe-to-toe against enormous law firms; he brought to resolution a federal class action suit involving mass layoffs of employees of a major dotcom crash victim. He has obtained injunctive relief for aggrieved parties in a variety of bizarre circumstances; and successfully defended some rather odd cases as well. He has served as intellectual property counsel for the estate of a prominent musician, and represented a wide variety of online businesses large and small. He continues to provide legal counsel for numerous internet startups and established businesses who consider Johnston their business counsel.
Mr. Johnston's practice mirrors his passions, and emphasizes issues related to business law, technology, and intellectual property associated with internet business and advertising. As such, he embraces: Creative Commons; open source; sharing economy; crowdfunding; crowdsourcing; cryptocurrencies and digital currencies; privacy; crypto and encryption; internetz.
Before all that, Johnston played keyboards in bar bands starting at age 15. He traveled through the 1980s as both a circus clown, and with a touring hotel bar band, performing in at least 26 states. In 1989 he landed back in San Diego and switched to drums, became a local music journalist, then went to law school, because. He also rode a motorcycle, and skated (a lot) but was never very good.